Writing a 5 Paragraph Essay
Students who are assigned to prepare an essay are usually asked to deal with a single subject and illustrate their opinions on the topic. Whether it will have an informative or a more persuasive nature, such a paper has to include certain explanations and facts to prove your point.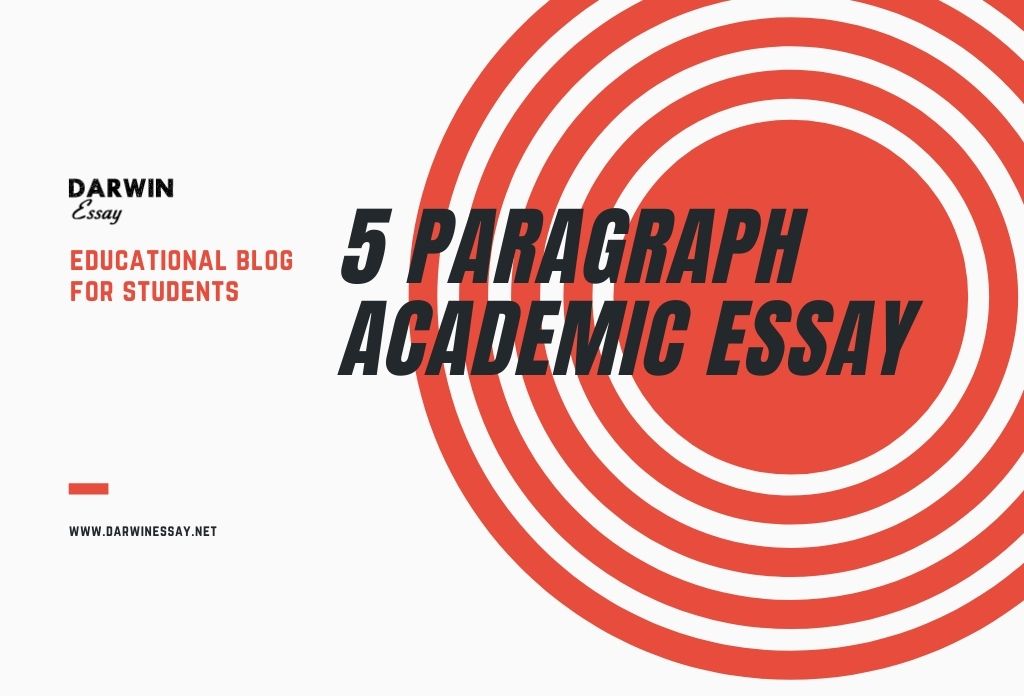 Although there may be unique requirements on how to write a great essay, the overall structure is preserved — five paragraphs that are full of sense and data. Read this article to discover what the fundamentals of the process are.
Know What You Write
Depending on the student's academic level, the essay topics can be either allocated or free to choose on their own:
A general topic will work for typical outline papers.
A particular and more specified theme is better to select when you work in a certain field of science. In-depth analysis is complimentary for students with a higher grade level.
If you don't know what topic will suit the received assignment, here are some major paper formats to stick to:
Argumentative — the overall text layout is created to prove your main idea on the theme. Once you prioritize your own beliefs and attitudes in the field, it will be simpler for you to convince the readers that your point of view is true to life. They are also known as persuasive for their tone of voice.
Expository — this format will work for cases when you are to represent an overview of certain features or phenomena. Working on the descriptive essay, students provide a brief yet multicomponent paradigm of professional thoughts on the topic. In this case, your opinion can be highlighted for a summary.
Analytical — you take one idea and analyze it from different angles and perspectives, showcasing its milestones and meaningful elements in a clear and understandable manner.
Structurize Your Brainstorming
Searching for the right illustrative materials is a must to ensure you will represent a chosen theme qualitatively. It is a complicated challenge for a professional writer to sit down and start writing an essay from scratch without any backup information and reference notes.
To reduce the pressure academic paper writing can incorporate into your studies, the following tactics will come in handy:
Prepare a quick diagram to clarify what ideas you have and what details are missing. There are multiple types of graphical formats to represent information, but diagrams, block schemes, binary trees, mind maps, and flow charts are likely to be the most time-efficient options.
Staying focused on the topic, students are welcome to come up with wild ideas during brainstorming. The more visual it will be, the more accurate and precise the outline is likely to become.
Working on Outline
When you create an essay that consists of five paragraphs, it has to include an introduction, a body, and a conclusion. As you can easily calculate, you have three parts to develop your idea. Prepare a project plan:
It should resemble a standard content list, where the main topic is placed at the topmost.
Numerate the plain points and include the precise ideas of what will be written under each numeral.
Such descriptions will let you remember all the details and research materials you desire to include in your work.
Start Writing
The very first sentence shouldn't be too general — it is a good idea to develop an eye-catching phrase or cite an expert to attract readers' attention. Then you are all set to come to a typical essay-writing routine:
Introduction — the initial passage isn't supposed to be huge, but its role shouldn't be underestimated. One of the main components is the thesis statement itself. It lets a target audience understand what they will receive after reading your essay. It isn't a paraphrase of the topic. This sentence illustrates the essential purpose of your paper and the reasons for its validity.
Body — that is where all the illustrative, descriptive, persuasive, and related notes will take place. For beginners, it is recommended to include a new idea in each body paragraph and provide valid proof of the stated thought. It can represent unanimous opinions or controversies to analyze the topic from different angles.
Conclusion — in this case, students have to reword the initial thesis statement and summarize the results of their essay research.
Wrap It Up
All in all, writing essays requires certain skills and knowledge. Following the steps of this step-by-step instruction will enable beginners to enter the market of experienced and professional creators and researchers smoother and faster. The first trial can take some time to be realized, but further attempts will surely achieve a more automated and natural character. It isn't as challenging to get high scores for your effort as it seems.