Essential tools to work from home
Sitting on the balcony with an embarrassingly huge cup of coffee and working from home turn out to be a dream for many of us. Luckily, more and more people have an opportunity to manage their working routine in their home office such as coordinating with your personal essay writer. It has never been this simple to create a professional working environment that enables high productivity.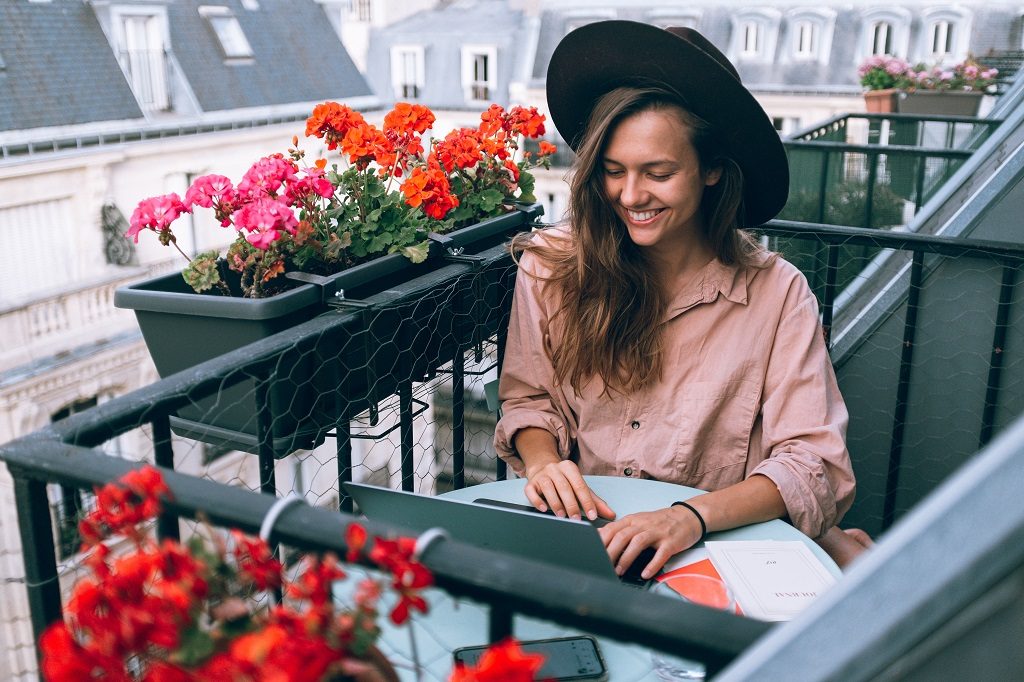 However, you won't be able to go far without remote working tools. Here are some of them:
Router
Remote work from home is usually associated with a good Wi-Fi connection. To make it possible, you need a proper router. Spotty Wi-Fi that can't handle an online chat or a video conference is the best option for both colleagues and customers. So, you need a reliable Internet provider and high-quality router that won't let you down.
Planner
When you are working from home, you need to organize your working tasks. This is where a planner becomes a must-have. Currently, there are lots of mobile apps that can be used instead of a paper one. But if you feel more like writing things down, then do it so.
Water bottle
When you are spending hours on your PC or laptop, you always forget to drink water. And this is something that allows you to think clearly. To stay hydrated, you should always keep a water bottle on your table. Such a simple thing can have an immense impact on your working process.
Headphones
A pair of good working headphones is crucial for remote work. Whether you are making Zoom calls or watching videos, you will need headphones to focus on work and mute other destructive noises. Even if there is no-one else in your flat, you can purchase a good pair of work headphones.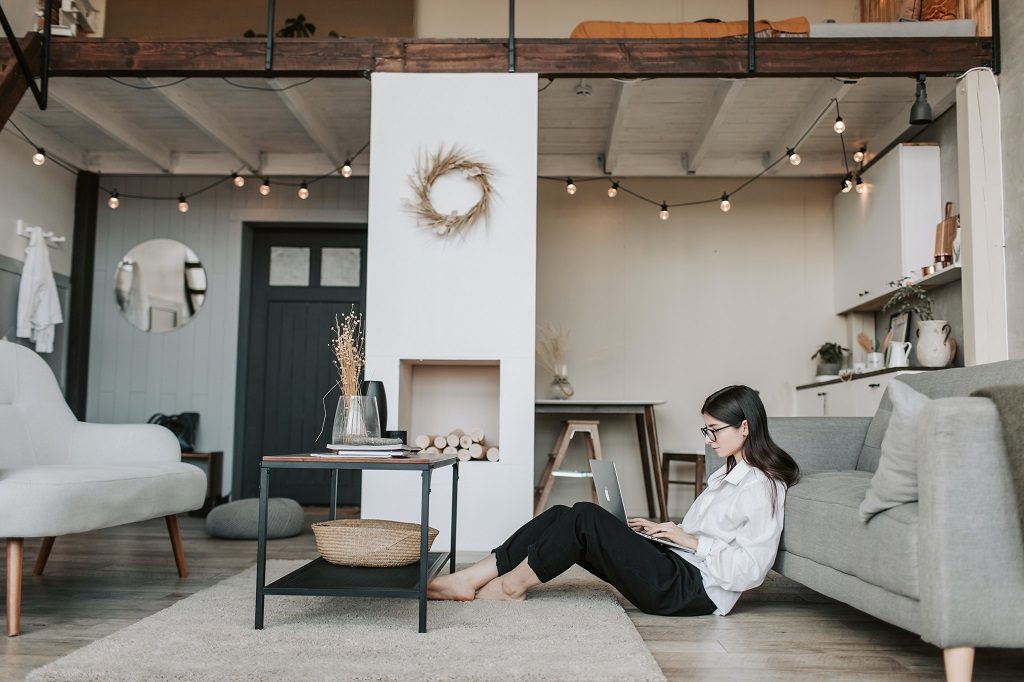 Computer mouse
If you are working from a PC, you may need a good computer mouse. Even if you have a laptop, you cannot always rely on a touchpad as it may let you down at some point. Moreover, a computer mouse can be better for working on documents such as Word, Excel, or Google Sheets.
Proper lighting
Lighting is crucial for an efficient working process. It can reduce the pressure off your eyes so that you can work longer and more productively. When you are choosing a lamp, think of the proper light bulb and tone of light you need. If you get a brighter light bulb, it will be easier for you to write and type.
PC/Laptop
Having a PC or laptop is important for the majority of remote jobs. Make sure it is equipped with all the necessary programs required for productive work. If you have to deal with a huge amount of data, you will also need a big memory space and high RAM. In order to protect all the data, install reliable anti-virus software (McAfee, Avast, and Norton).
Blue light blocking glasses
While many people ignore this fact, but blue light can be harmful to your eyes. The more time you spend in front of the screen, the more damage you get. Thus, it won't hurt for you to wear blue light blocking glasses from time to time. This is especially the case if you often suffer from eyestrain, fatigue, insomnia, or other symptoms that could possibly be caused by blue light. Buy a pair of these glasses and check if they reduce the issues.
Comfortable chair
Finding a nice chair is a must for your workplace at home. Occasionally, you may work on your couch or in your bed. Still, you will spend most of your time sitting on the chair. Thus, it makes sense to purchase a high-quality office chair that will be comfortable for your back. By making the right choice, you will sit back, relax, and get to work in your great chair!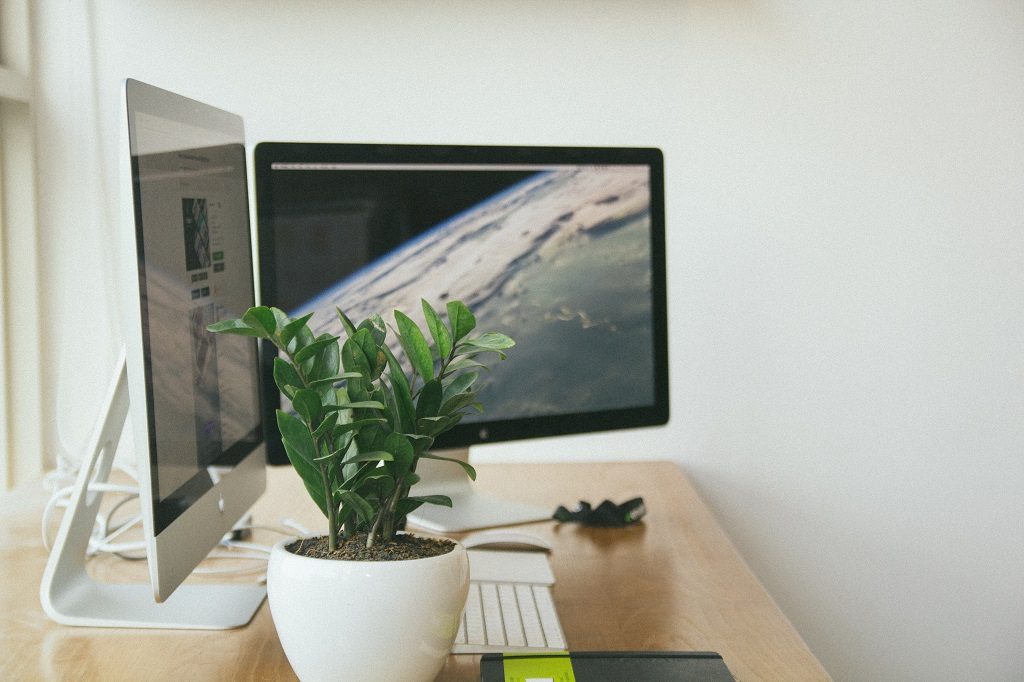 Calendar board
Every working operation has its deadline for completion. When there is too much information to keep in mind and too many tasks to juggle at the same time, you may find it hard to do everything on time. Thanks to a calendar board in your workplace or in the kitchen where you spend much time, you increase your chances of remembering every single thing you should do. On that calendar board, you will schedule your tasks, calls, meetings, and so on.
Communication tools
You need to have apps or software for communication purposes. Depending on the specificity of your work, you may need to contact your colleagues or customers. While a phone is not always efficient for sharing files or conducting online conferences, there are some alternative options. You can have Slack or Skype (for messaging), Zoom (for online meetings), Trello (for work organization), and Dropbox (for file sharing).
Conclusion
Productivity tools are significant both for office- or home-based workplace. By choosing the right ones, you make your working routine much easier. All the tools that have been mentioned in this article serve various purposes but each one of them is crucial for encouraging a collaborative workflow and optimizing the working process.