Tips for Writing a Cover Letter in 2021
Writing a cover letter is very important in today's world because it increases your chances of success in the job market. In addition to a resume, you may need a cover letter for a job. It is a one-page document that contains information about your professional experience, qualifications, and additional skills.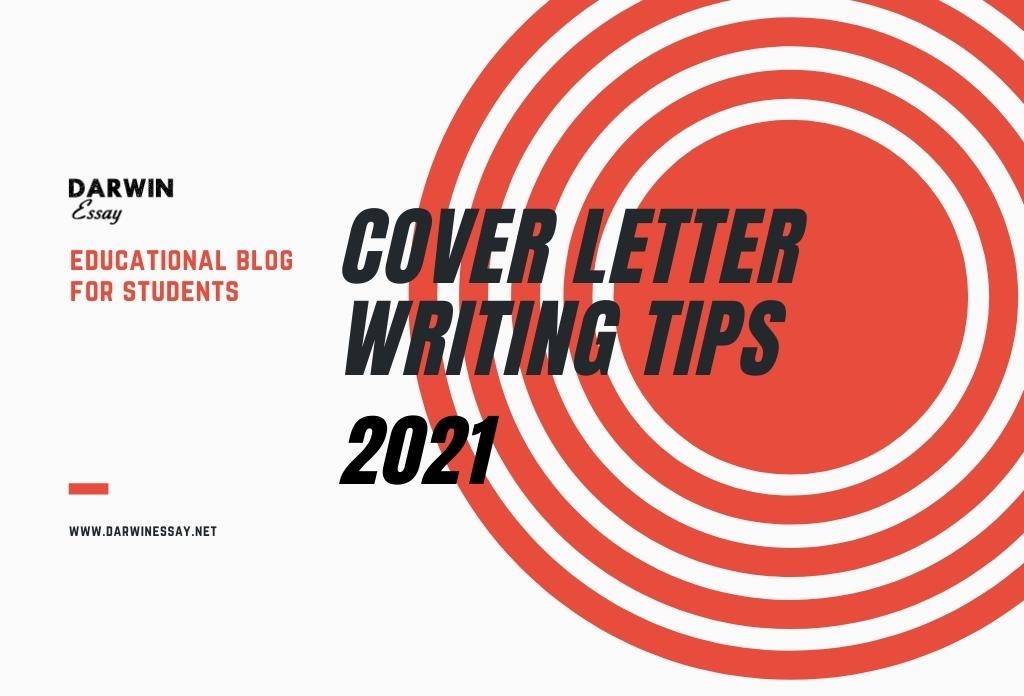 It is a kind of ticket to the world of high-paying jobs and excellent eat professional prospects. If you can convince the recruiter that you are worthy of the position offered, new horizons and great opportunities for career growth will open up before you.
If you want to attract the recruiter's attention and show that you are the best candidate and that the company would benefit from hiring you, then you should write a cover letter.
First and foremost, the employer wants to see your motivation and genuine interest in the position in your cover letter. You will also need to indicate your relevant work experience and a list of your professional and personal qualities and skills that match the recommended position. In other words, a cover letter is a supplement to your resume. It may seem strange and irrelevant to many people. Still, some companies require this document to be able to better review candidates and determine who is best suited for the job.
With huge level of unemployment in the world, the value of cover letters has increased somewhat, as the large flow of potential workers makes it increasingly difficult for employers to find a worthy candidate.
How to write a cover letter successfully
If you intend to get a high-paying position, you need to think carefully about the content of your cover letter. Remember that it is crucial to emphasize your strengths and always speak positively about your skills and experience. It is also vital to demonstrate a solid commitment to the position so that the employer recognizes your potential and willingness to work for the company. Writing such a document is an art because it is challenging to make a letter structured, comprehensive, and as informative as possible. You have to think through the idea first and then start writing it. Let's look at some tips to help you compose a successful cover letter that can make you stand out from the crowd of other applicants and reveal your full professional potential.
Be brief and specific
It is not necessary to stretch the description of your achievements and merits for several pages. The letter should be as short and informative as possible. You should immediately disclose the main idea and give a clear description of your professional writing skills. Let the employer know right away that you are a worthy and highly qualified professional who appreciates their time and does not waste it on endless descriptions of things that are not essential.
Make the letter meaningful and structured
You should note that there is no single scheme for writing a cover letter. Each case is individual and depends on the characteristics of the candidate and the position itself. That is why it is important to take into account the specifics of the profession. Carefully read the vacancy and the requirements, and then compare your professional experience and skills to them.
Emphasize your profound professionalism and understanding the essence of the job.
First, you should write a greeting in which you respectfully address the recruiter and then write what attracted you to the particular vacancy. Give information about your educational background, work experience in the field, and any professional or personal qualities that you think will help you succeed in your job.
Next, you should thank the recruiter for their attention and provide your contact information so you can be contacted if the employer is interested in your candidacy.
Do not use parts of your resume in your cover letter
Your cover letter should be a supplement and clarification to your resume, not a copy of it. Do not use the same phrases and sentences. Try to characterize yourself from a different perspective or pay attention to your personal qualities. Also, do not contradict your words. Just use more synonyms. It will emphasize your creativity, wit and resourcefulness.
Do not lie or flatter yourself
People who are looking for a job often try to show off their best side, so they write too many words of praise about themselves in their cover letters. They think that the more skills and qualities they list, the better their chances of success. But this is not always true.
Too much information can confuse the recruiter and make them question the truth of what you say.
Always write up-to-date information. You do not want to seem like someone you are not because it is easy to verify in a face-to-face interview. If you do not want to embarrass yourself, be honest with yourself and your employer.
Observe the rules of formal etiquette
It is crucial to demonstrate your knowledge of formal communication. By doing so, you will show great respect for the employer and establish yourself as a polite and responsible employee who knows all the subtleties of human interaction on a professional level.
What not to mention in the cover letter
There is information that some candidates find necessary to mention in a cover letter. Still, it may do more harm than create a favorable impression of you. Most of the time, this is information that is not directly related to your professionalism and work experience. Let's find out what it is better not to write about.
Too personal information
Many people think they should disclose their marital status, sexual orientation, and whether or not they have children. Still, if you are not asked about it, it is better not to give such information. Too much revelation can make the employer doubt your adequacy, so your direct task is to describe yourself as a specialist, not as a partner in romantic and intimate relationships.
Religious and political views
These are also controversial and contradictory aspects that are better left unaddressed when applying for a job. You never know who your boss is and what he or she has to do with a particular religion or political direction, so this information should be kept confidential. If you are asked about it at a job interview, you can answer honestly. Still, it is not a good idea to include it in your cover letter.
Questions about salary and prospects
Asking such questions is considered bad manners. Never ask in a cover letter what your salary will be and what professional prospects await you in a particular position. Remember that you are the one being chosen. It means that your main task is to make the recruiter like you and gain their trust. All other questions you can ask at the interview or when there is a convenient and appropriate opportunity to do so.
The importance of checking the cover letter
After you have finished working on your cover document, it is essential to read it again, preferably out loud. It will help you identify grammatical errors and correct them in time. You will also hear how well your letter sounds and whether there is anything unnecessary in it. It is a great chance to fill in gaps and add valuable information you may have forgotten. Make sure your letter is clear and reasoned. You can ask someone to read it and give it an honest, and independent review. Make any necessary corrections and be ready for the next step.
Conclusion
A cover letter is one of the documents often required when applying for a job. This element is crucial because it further characterizes you from a professional point of view and gives the employer a broader and more reasonable assessment of you as a professional. Thanks to this document, you can show your competitiveness and high level of professionalism.
It is your chance to assert yourself and show what you can do in this field. To write a successful cover letter that will help you get the position you want, it is important to follow a few simple rules about its design and content, as well as ethical aspects.
It is vital to keep your information as brief and accessible as possible, emphasizing your professional experience and the skills you have that help you perform at your best. It is also crucial to write only relevant information about yourself that applies to you and your qualifications. You should not overestimate your abilities and mislead the employer.
Observe formal communication etiquette and avoid controversial topics. Understanding the essential requirements and peculiarities of writing a cover letter will help you create a pleasant impression of your personality and increase the demand for you as a professional.