When Resume is Not Enough
A summary of your experience and work achievements is indeed imperative for employers. But behind the letters, there could be muted life circumstances not less important. When choosing between two typical resumes, an HR manager could wonder: who needs this workplace more? Who is genuinely ready to put all their efforts into the outcome?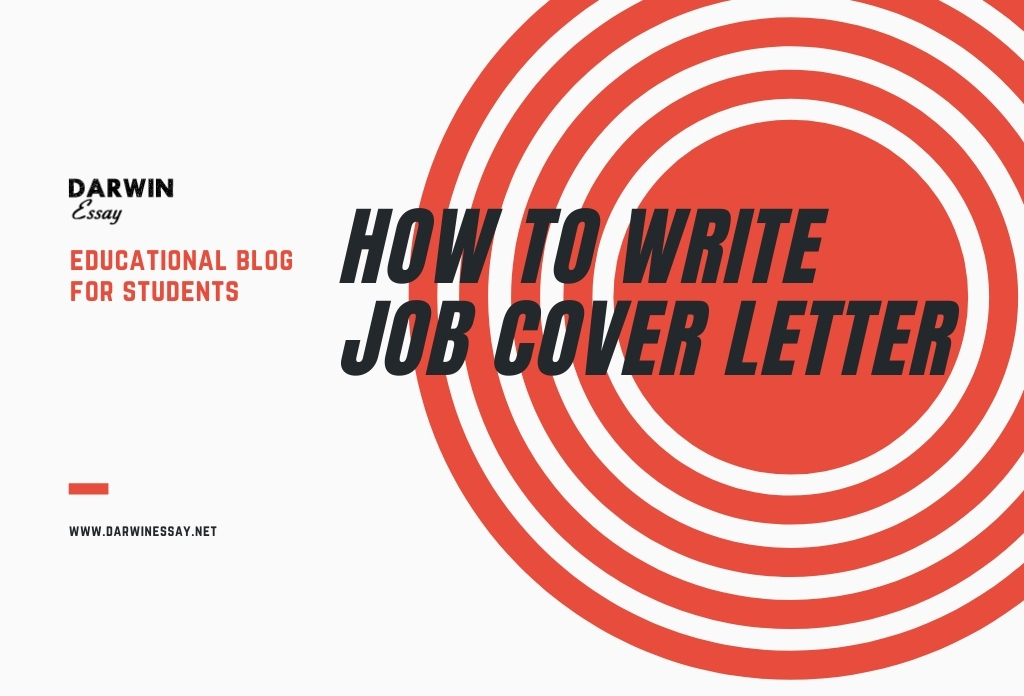 A cover letter from each applicant can dispel the doubts. In contrast to a formal synopsis, this attachment lets you describe your future plans, your expectations, and the excitement about the desired position.
It secures students who have no experience, letting them show off enthusiasm to offset gaps in the resume or you also can ask for help from essay writers. And even though you don't necessarily apply for the job of your dreams, you do it for a reason the employer would like to consider.
It appears that the covering letter can promote your search. Moreover, it already gives jobs to people. Refusing, you may lose a good opportunity. But with this tiny sheet of paper attached, you increase your attractiveness as a prospective employee.
Formatting Cover Letters
Primarily, letters must establish the connection between sender and receiver. Though volatile in content, they have certain guidelines on formatting.
The urgent list: full name, email, phone number. Optionally, include your delivery address and links to profiles in LinkedIn, Instagram, WhatsApp, etc. They must clarify your proficiency, show previous works, and provide additional ways to call you back. Don't mention all existing accounts only because you have them.
Down your introduction, leave the name of a receiver, the name of a company, and its address. Date the paper in the same paragraph.
Sometimes, managers ask you to send cover letters apart from the resume. Write down the destination place and ensure your writing will come into the right hands no matter what. Plus, calling a reader with their real name is a nice move to catch their attention.
Put it in the heading or in the first sentence. The agent must know which of dozens of vacancies they have to analyze right now.
Customize texts for companies
Ideally, you should send a totally original message to each employer. In reality, it can be a daunting task to learn about all the companies and come up with a couple of unique letters each day.
Everything is much easier. Your plans and intentions don't change, only the places you're applying to. And you're more likely monitoring similar jobs, just bound to different corporations. So, create a template (or templates) and add minor changes every time a new suiting offer floats up.
Writing a Covering Message in Steps
If you need, find a free example of the job letter to understand what we're discussing.
Prepare for the Talk
Before writing the application, you must gather information first.
Most probably, you have found the work through an ad in newspapers or websites. That's a good point to start. Scrutinize the requirements for a potential worker, note all names and phones. Clarify vague moments in a direct talk with a responsible manager. Find an official website of the firm and explore its specialization and core values.
If you can, ask the current and former staff about the workplace environment.
All these actions will give you ideas to write down and secure you from a wrong choice. Spend a few minutes on analysis, so you won't accidentally take up the occupation you can't bear.
Start Writing
After you've learned all you need to know, jump to actually composing the essay. It must be no longer than a page. Also, it's supposed to present information that's not allowed in resumes, so don't insert lines on your experience unless they conjoin thoughts.
Remember, the cover letter is a place to open your identity. Don't bound yourself to business language and formal gratitudes (unless they're natural for you). Of course, you must keep a respectful distance from a stranger, but this essay lets you talk from person to person.
For example, if you feel confident, start the message with your main traits. Transmit the idea "I'm here for THIS reason" that will be a thesis for the rest of your talk. Brag about any relevant skill you're proud of, like, "I can cook an olive dish to a person who dislikes olives and collect a load of thanks."
But don't get carried away by free writing. Lighthead jokes will irritate the reader, and arrogance will only raise an eyebrow. As well as a stamped letter that has no trace of personality behind it. Just keep it friendly and answer possible questions of an employer. That means follow the list of vacancy requirements and mention your methods that comply with the company values.
Match your abilities to their problems
Let's develop the previous important suggestion. Cooking dishes is good, but will it help you with store management? Teamwork and leadership topics are what the reader wants from you, and these are not the kinds of expectations you need to ruin with a punchline.
Include only skills that directly influence your work performance. Keep it short since you have already said enough in the resume. Here, focus on your extra knowledge and traits or describe a previous place of work in detail. It's up to you to decide strong sides and showcase them. However, mention the source of your knowledge, i. e., a university, course, or kind of practice you've been involved in.
All jobs and all fields have specific problems. Shops need to keep traffic high and control the flow of funds, schools need to keep pupils interested to develop their talents and curiosity, and so on. When you point key issues out and offer a solution, it increases your proficiency in the eyes of HR. In our case, the way out of challenges for the employer will be in your abilities and ideas.
Share your hopes and feelings
Honesty is highly appreciated. HR agents would prefer an earnest candidate to an indifferent one. And the cover letter is a perfect chance to show you're spirited, you're serious, and prepared to work.
If you plan long-time cooperation, be sure to mention that. Tell it if you're ambitious about climbing a career ladder or if you're ready to show efficiency and earn big money for the firm and yourself. But it should be the truth, or otherwise, the dissonance between the image and the reality will not play in your hand.
Express what it is that you find exciting about your future occupation. For example, the proximity to the workplace, the team activity or individual projects, direct contact with clients, or the possibility to work with things you like. These minor details will stack in your score and win the loyalty of your hirer.
Sometimes, people need a push to stop hesitating. No need to reinvent the wheel when simple phrases like "call me," "interview me," or "test me" might increase the chance that the manager will actually contact you. Of course, in case your candidacy satisfies them.
Double-check your phone number, emails, and profile links for typos. Include at least two sources to make sure people will find you.
Final Piece of Advice
Not all employers accept cover letters. But whenever you see the form, send the message with no doubt. As a rule, take every opportunity to distinguish yourself from hundreds of applicants, whether it's a test, an interview, or an attachment to the resume.
Beyond grammar errors, there are signs of contextual negligence that can annihilate all benefits of your writing. They include scam, egocentrism, arrogance, and humility. When listing fields of competence, answer requirements for the job and analyze your experience through the eyes of an employer.
You'll be submitting to more than one place, but refrain from biting the agent with the "limited offer," or you may receive a reverse result. Your letter must convey that this particular place is important to you.
For the manager, the covering letter reveals a person behind the resume. Convince them you want to integrate into the crew and do your job responsibly, and the hirer will be glad to ask you for a meeting.